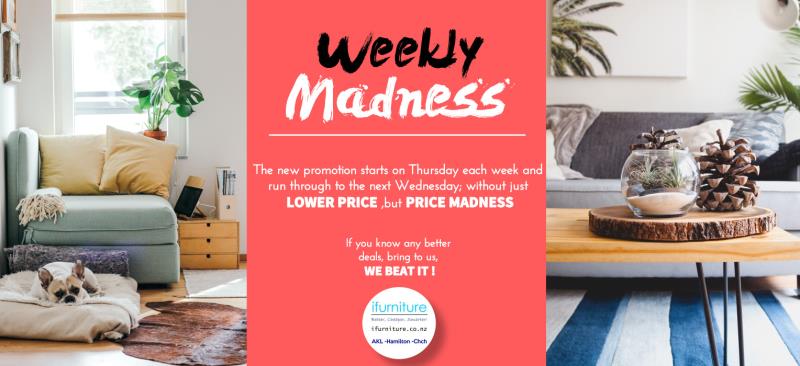 You know about our very successful, ongoing, sales campaign called "One Week Three Deals"? This is where we reduce the prices of 3 different items every week.
Apparently, someone caught the boss at a weak moment and said: "I reckon you should have more than three reduced items each week, and I think you could do more about reducing prices".
Well, that was like a red rag to a bull!
So now, we will have "Weekly Madness".
The new programme will start on Thursday each week and run through to the next Wednesday;
with not just lower prices, but price madness.
It would be a good idea to look out for "Weekly Madness", don't be surprised if you see something you really really need, at a "mad" price!