SACHA Scandinavian-style LIVING
When it comes time for a binge-watch, having a solid platform for your trusty flatscreen is a vital living room necessity.
With its minimalist design, clean architectural lines, as well as the use of natural oak color, this SACHA coffee table will give a modern look to any room.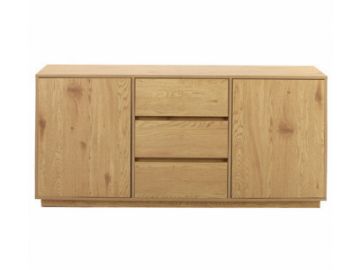 A modern elegancy Side Board/Buffet in the SACHA range.