Layby
We can do layby for most of our products up to 4 to 6 weeks. Normally we require the first payment of no less than 20% to be paid once transaction confirmed. We do not have to refund you the layby deposit if you finally change your mind.
WINZ Quote
Yes, we are happy to provide free WINZ / Work and Income or Social Welfare quotes for all of our product and service.
Work and Income has our account on file.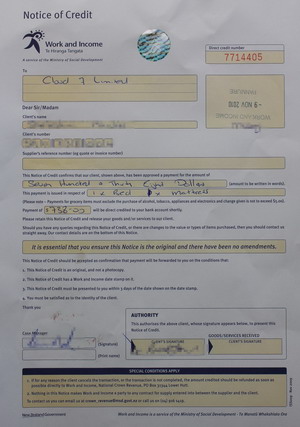 Please talk to your staff or send us an email if you are not in the shop, telling us what needs and we will print or email you a printable WINZ QUOTATION. Once we receive the confirmation from WINZ then we will deliver the goods ASAP.